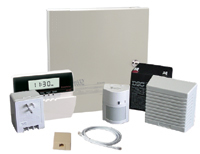 Having invested in a quality security system, it is important to have it professionally maintained.

At Global Tec Security, we provide a range of services. Our flexible maintenance contracts guarantee a fast response to any system failure and the replacement of any faulty components.

With engineers strategically located throughout the UK, we are able to offer competitive contracts, for both new as well as existing installations.

For more information - or to arrange a quote to maintain your existing system, please contact us via our contact page.
Technical Consultancy Specifications Site surveys System design
Tailored systems
Software Project management Planning Installation
Turnkey projects
Commissioning Training Warranty Service plans
Maintenance
We have the solution to all your security needs
For a Free consultation call 01753 880 651

E-mail: info@globaltecsecurity.com