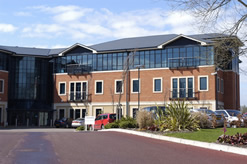 From our HQ in Hertfordshire Global Tec Security provides installation, service and Maintenance to the highest standards with over 30 Blue chip companies, Local Government, Health Authorities, Hospitals, Universities, Manufacturers.
We pride ourselves in customer training and after sales.

Formed in 1994 we have established a no quibble reputation from our customers whom we rely on for our growth.

Company philosophy

After Sales Service, Care and Quality, second to none.